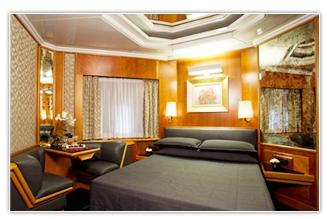 Valadier Hotel Rome
The Hotel Valadier, in the heart of Rome, means a high-class and extremely refined stay among ancient charming ambiences, where there is also a big attention to the modernity with its several comforts.

The ambience is marvellous, with the wood and gold that create a new concept of hospitality, which is characterized by high-class and modernity, in order to show to our guests all the services and meet the requirements of the international clientele.

The 70 rooms are furnished with a unique style, they are provided with every comfort for a perfect rest.



They reflect the care of our structure, where every ambience is accurate down to the latest detail. Perfect for business or pleasure trips, the Hotel Valadier offers an exclusive variety of ambiences, perfect in order to welcome you after sightseeing days in Rome, shopping afternoons or business meetings.

Wellness? Entertainment? Relax? These are our most important aspects in our ambiences. Visit the HIRES, a modern restaurant, where the soft lighting and an accurate and particular design create dream atmospheres. And what about Valentino?
Discretion, high-class and refinement, perfect for those who love the exclusiveness, or for romantic events, because here you will be surrounded by the sweet notes of piano and the several flavours and taste of an attentive and accurate cuisine.
For an easier and more familiar ambience (Restaurant? Wine-bar? Pizzeria?) there is Brillo Parlante, where the atmosphere is more familiar but always private.

Don't forget that our reception is at your disposal for every kind of need and that we can organize a Transfer service to the airport (Fiumicino, Ciampino and Porto di Civitavcchia), with a private pick-up service.

We remind you that the hotel offers free Wi-Fi internet connection.